Partnership with Fend Incorporated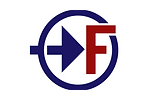 With cybersecurity being a major challenge across all industries and businesses, Enero Solutions is proud to announce our partnership with Fend Incorporated to bring enhanced network segmentation (through data diodes) to advanced manufacturing, processing, and refining customers across North America.
This collaboration brings together Fend's physical cybersecurity technology with Enero's offerings for remote process performance monitoring and control optimization for critical infrastructure. Together, we help customers improve efficiency and profitability while adding layers of protection against cyber threats (today and in the future).
Fend Incorporated is a trusted partner for Enero Solutions' services.
About Fend Incorporated
Fend Incorporated brings levels of security once reserved for nuclear power plants to the masses with drastically improved usability and a fraction of the cost of previous generation technologies.
Fend protects systems and networks in a growing set of markets likes Energy & utilities, Oil & gas, Manufacturing, Water & wastewater Treatment, Critical Facilities, Transportation & Logistics.
Fend believes that everyone deserves to be safe from cyberattacks.